MEMBERSHIP
Becoming a member
Salt Spring Island SAR is always interested in new members. The following is a list of things to consider if you're considering joining the team.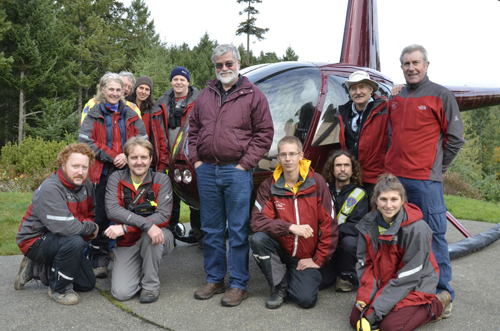 Time
We meet every Tuesday night from 7:00 to 9:00 p.m. The first Tuesday of each month is a regular business meeting. The other Tuesdays are reserved for training towards the Ground Search and Rescue (GSAR) certification and discussion of SAR operational issues.
Approximate time commitment: 8 to 12 hours per month.
Training
SAR members are constantly refining old skills and learning new ones to maintain a high level of proficiency for a variety of circumstances. Members must obtain their GSAR certification, Occupational First-aid (OFA) Level I, and Radio Operator's Restricted Certificate (ROC). Other skills include wilderness first-aid, high-angle rope rescue, human tracking, and team leadership.
There is at least one training exercise per month on a Saturday.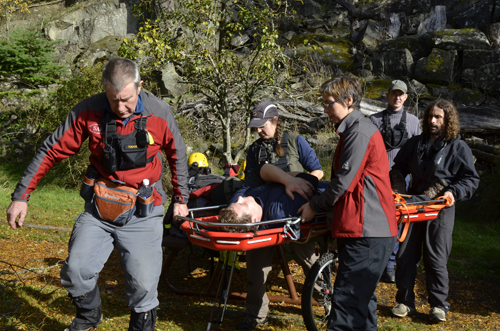 Financial
There is a one-time, non-refundable membership fee of $50 to join Search & Rescue. The cost of other courses varies. It is the responsibility of the members to pay for their first-aid and radio operator certificates.
SAR members are responsible for providing their own outdoor gear, including rain gear, hiking boots, pack, and other items. A detailed equipment list is provided to all new members.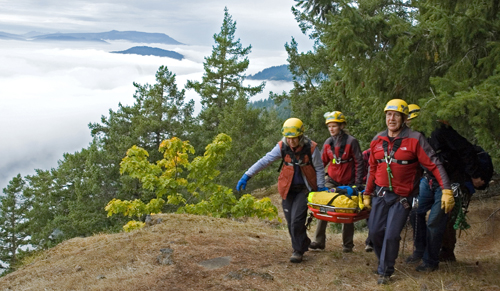 2017
Search Managers

Team Leaders

Judy Burch
Bill Griffiths
Alan Bibby
Sean McIntyre
Terry Bieman
James Wood
Kristin Baliski
Shasta Coffey
Kristin Peebles
Jason Grindler

Certified Ground Search and Rescue (GSAR) Members

Rope Team

Mike Butler
Derek Capitaine
Keith Cloete
Bryan Crowder
Tudor Davies
Eric Ellis
Darryl Green
Jordan Stratford
Ben Velthuizen
Wendy Webb

Bill Griffiths (Leader)
Alan Bibby
Terry Bieman
Zeke Blazecka
Tudor Davies
Mike Butler

Members in Training

First Responders

Zack Corley
Donita Cooper
Susan Fussell
Kelly Graves
Mark Hall
Charley Miller
Marc Munro
Sarah Penhale
Monique Thomson

Kristin Baliski
Terry Bieman
Shasta Coffey
Sean McIntyre
James Wood
Tudor Davies
Kristin Peebles

Support

Jan Coates (FR)
Alyce Elinor
Richard Shead
Heather Kilbourne (FR)
Jason Steadman
Marco van Wermeskerke